Who We Are
Genesee Community Services provides community based services for children and adolescents using Applied Behavior Analysis techniques or other techniques appropriate to the individual.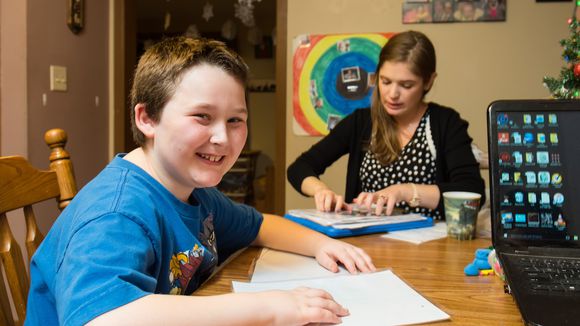 Genesee Community Services fills a vital need for intensive in-home services for children with autism and behavioral challenges. We strive to provide both children and their families the tools to maintain a strong, healthy, and safe environment.
Our in-home services are an alternative to residential-based treatment. We work with children in a familiar and secure home environment, designing treatment plans around the individual needs of each child.
Genesee Community Services is part of MyPath. MyPath is an employee-owned family of companies making a difference in the lives of people with disabilities. MyPath serves more than 2,000 children, adolescents, and adults in Wisconsin and Indiana.
MyPath Beliefs and Behaviors
The MyPath Beliefs and Behaviors are the guideposts we use on our journey.
Passion
We are confident our work makes life better for the people we serve.
We make decisions in the best interests of our clients, Co-Owners, and the Company.
We believe we have a bright and promising future.
Accountability
We set high professional standards that reflect the needs of our clients and business.
We own our problems and proactively find solutions. We follow through on our commitments. We communicate in advance when responsibilities cannot be met.
We are humble. We acknowledge and learn from our mistakes. We embrace opportunities to educate one another.
Teamwork
We treat our Co-Owners with the same respect we give to those we serve.
We believe diversity in background, skills, and experience creates a stronger team and better results.
We celebrate our successes.
Openness
We practice honesty and integrity. We operate with transparency in all of our interactions.
We are empowered to provide input about our environment. We question what does not seem right.
Continuous Learning & Innovation
We are committed to ongoing growth and development in our professional roles.
We apply our knowledge to create innovative and effective programs for the people we serve.
The therapists at Genesee Community Services are very knowledgeable and bring a wealth of experience which is evident in their creative programming and implementation, as well as flexibility in addressing emerging needs.