Our Services
Genesee Community Services offers a variety of options to meet the needs of our families.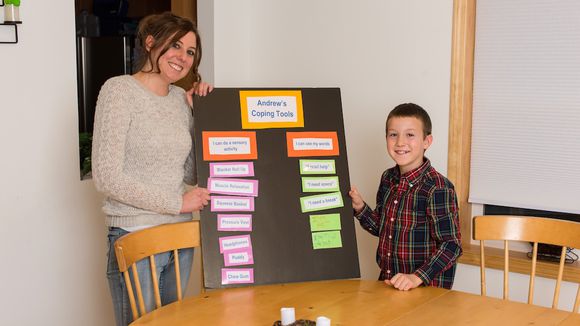 ABA Services
Genesee Community Services offers Applied Behavior Analysis (ABA) therapy for individuals with Autism Spectrum and related Disorders. ABA is a discipline that employs objective data to drive decision-making about our clients' program. That is, data is collected on responses made by our clients to determine if progress is being made or not. If we do not observe progress under a particular intervention, we will reevaluate the program and change it so that the child begins to make progress. Every intervention and program will be individualized and overseen by our Board Certified Behavior Analyst.
This analytics-driven approach has proven to be very effective in improving communication, relationships, behavior, day-to-day interactions, learning, reasoning, and more. Therapy sessions are conducted in the child's home and community. Treatment teams consist of a Licensed Clinical Supervisor, Senior Behavior Treatment Therapist and multiple behavior technicians.
We are able to accommodate all age levels, including school-aged children.
Daily Living Skills
Our Daily Living skills team teaches both the child and the family skills to help children participate safely and independently in their home, school, and community environment. The team will work with children on tasks such as laundry, money management, placing an order, job applications, and a variety of other general living skills.
These skills provide a sense of purpose, pride, and independence that contribute to a strong sense of self-worth. Additionally, these daily living skills impart the value of self-discipline and participation.
Social Training and Recreation
Our Social Training and Recreation (STAR) program is a community based social skills group. This group will teach, model, and practice appropriate social behaviors and communication skills, including how to build relationships, develop conversation skills, and cope with stresses that your child may encounter in a social setting. These opportunities will help your child to practice skills in a natural setting and to create lasting friendships among the group members.
Peer-to-peer interactions and friendships are vitally important to not only ongoing treatment success, but to the general well-being of the children we serve.
Comprehensive Community Services (CCS)
Genesee Community Services offers an array of services to clients that are a part of the CCS Program including Wellness Management, Individual Skill Development, Psychoeducation, and Psychotherapy.
Respite Program
Our respite program offers in-home or community based respite designed to provide temporary relief for parents or regular caregivers from the extraordinary and intensive demands of ongoing care.
The senior and lead teach me how to help my son and other children so I can continue and maintain the progress on my own. I am very satisfied with the services we receive, and I recommend GCS for anyone seeking services for special need individuals.